I mentioned in a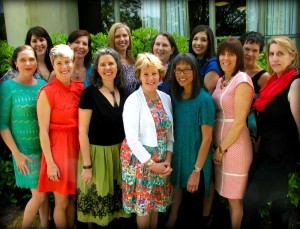 previous post that I was thrilled to be a part of the inaugural cast of Listen to Your Mother – Seattle.  The event happened on May 9, an it was amazing in so many ways.  The women who I joined on stage were truly remarkable.  Beautiful writers, wonderful story-tellers, and oh, so funny and charming.  I think the thread that all of us brought to this was a
vulnerability that we don't often get to see in people.  They were real, honest, and fully present.  Each story brought me closer to them, and in just 90 minutes of listening, I felt like a much richer person.  I'm so grateful.
Unfortunately there were some production issues with the show, and we are not
certain if there will ever be video of the event.  Heartbreaking for all of us, but a lesson in making sure that all things are well buttoned-up, even if you're not in charge!  The group is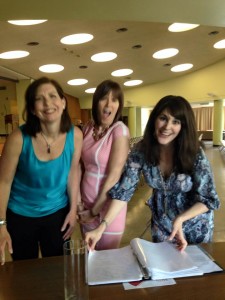 trying to figure out what our options are…we're hoping to fix the video from the event, or even try to do it again…we don't have an answer now.
In the meantime, inspired by my fellow cast mates (many of whom are published writers that share stories throughout a wide range of publications), I decided to see if the story had any interest beyond my personal circle.  I submitted it to a few online publications, and it was picked up!  The first journal to select it is one that is near and dear to my heart.  The Mighty is a magazine I found on Facebook through friends, and I'm always touched by the stories told from families.  The audience is primarily parents of special-needs children, but it goes far beyond that, too.  Here is the link to my story as told and edited by them…The Mighty – Allyson Brown
In addition, I just read the final proof of the piece that will be published in "Seminars in Neurology" – I'm excited to have Hannah's story reach Neurologists all over the world.  To get a sense of the piece, here is the draft abstract:
Rather than in conflict or in competition with the curative model of care, pediatric palliative care is a complementary and 
trans

disciplinary approach used to optimize medical care for children with complex medical conditions. It provides care to the whole child, including

the

physical, mental, and spiritual dimensions, in addition to support for the family. Through the voice of a parent, the following c

ase-based 

discussion demonstrates how the fundamentals of palliative care medicine, when instituted early in the course of disease, can assist parents and families with shared medical decision making, ultimately improving the quality of life for children with

 

life-limiting 

illnesses. Pediatric neurologists, as subspecialists who provide medical care for children with chronic and complex conditions, should consider invoking the principles of palliative care early in the course of a disease process, either through applying general facets or, if available, through consultation with a specialty palliative care service.

Pretty dry reading for sure, but what I just love is that this is a piece from an ICU doctor to Nuerologists, encouraging them to improving the quality of life for children with life-limiting illnesses.  I'm so grateful that Dr. Clark saw this possibility in the writing I did during and after Hannah's life, and that it might influence her peers to think about family-centered care.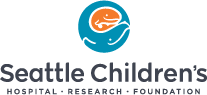 Next week will be my last meeting on the Seattle Children's Family Advisory Council.  It is hard to believe that I've served on this council for four years.  It has been my joy to provide a family voice to Children's, and I appreciate that the maximum time to serve is two, two-year terms.  It is a group that is best represented by families that are in and at the hospital often, using the services that tens of thousands of children and families in our community count on all of the time.  While we're still there often for Wes, it isn't like our intense times with Hannah.  I'm searching for what might be next for me with Children's – I'd like to continue staying involved.  However I'm grateful for the chance to open a spot for another family to share their experiences and wisdom.