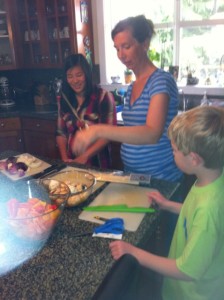 Grateful for family this Mother's Day.  Generations together, celebrating our lives, cooking dinner with each other, growing with every experience we share.
Hannah is as present as ever…like every day, we look at her photos, remember her sweet life and our wonderful memories of our amazing girl.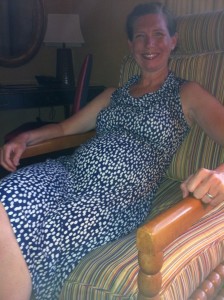 We carry her with us as we celebrate the upcoming arrival of the newest baby McNutt, due September 28.  So far, baby is healthy and active – I'm feeling great and we are basking in the glow of knowing in about 19 weeks we'll get to once again hold a little one close.  As the Beatles sing in "Golden Slumbers," it feels like going home.
We've kept this pregnancy quiet but with great news from our recent ultrasound, we are happy to let you all know our family is growing.  We'll continue to post as we get closer to our date and are as always, thankful for your love and support.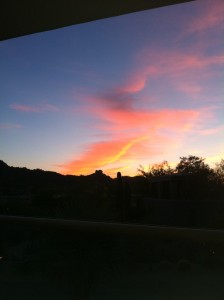 Greg and I recently had the opportunity to get away together for a long weekend in Arizona.  The beautiful Scottsdale sky gave us warm, luxurious days and glorious sunset-filled evenings.  We drank it in, honoring all that we have experienced over the past few years, growing together and loving our kids. 
Each sunset still brings us to our sweet Hannah – we are instantly connected to her.  As I hiked Pinnacle Peak one very warm morning, I was followed by yellow and white butterflies – and as always had a great little conversation with our girl.