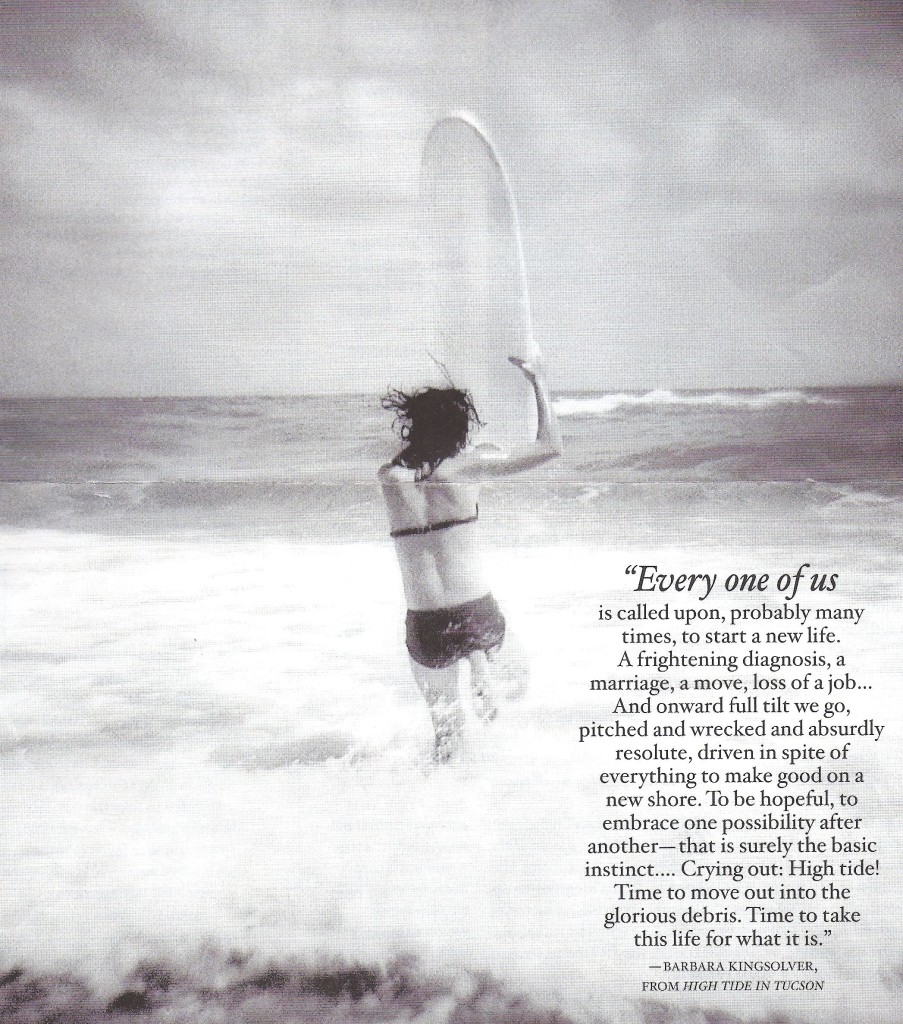 Well, we're entering the final stage of bringing our new baby into the world. This little being is very active – it has been from the beginning. I'm in awe of the movement – the patterns of wake and sleep; the response to stimulation – voices, scents, what I eat, temperature; the way it is working itself down to join us very soon.
We've been nesting – cleaning the garage, going through closets, doing some home improvements to make space for this new little person.  Today I was going through the bookshelf in our bedroom, looking at all of the books I collected during Hannah's life and shortly after – books on grief; on loss; on being vulnerable; on karma.  Tucked into some of the books were notes, cards, letters.  Most of these I have placed in a special box where we've collected so many of the wonderful words that you shared with us as we grieved the passing of our sweet baby.
Today I found this picture from a magazine – with the image of the woman running into the surf, facing the waves.  What perfect timing.  The waves of labor should start pretty soon – I can tell that my body is ready.  The baby seems ready, and our family is ready, too.  Grandma Yellow Trucks is here now, Wes' best pal and confidant.  The fridge is stocked, laundry is done.  The sun is out and the moon is full.
As the quote says, "High tide!  Time to move out into the glorious debris.  Time to take this life for what it is."
We'll let you know when our newest family member is in our arms.  Can't wait to look into those beautiful eyes and get to know this new, precious life.